Apple began selling Nokia products again through its website, and these products are expected to be available in its branches soon, and the products offered do not in any way include Nokia phones but some health devices.
These products include body balances, thermometers and blood pressure measures, which came before that under the name of Withings, the company that Nokia bought last year and renamed all its accessories to become "Nokia".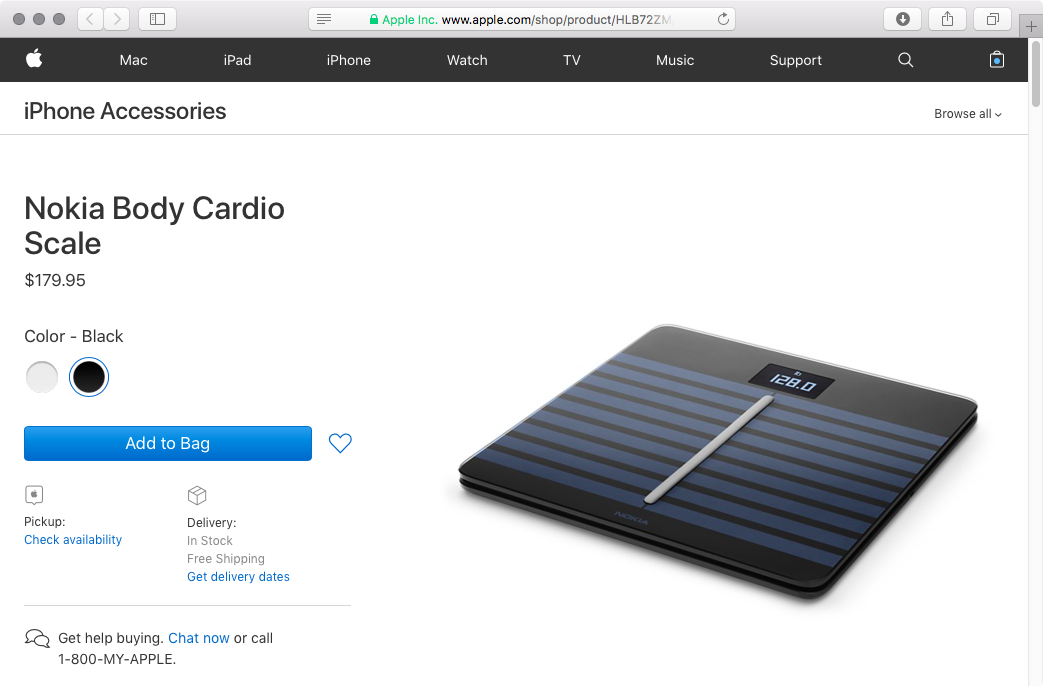 Now you can buy the Body Cardio Balance and Nokia Body + Balance on the Apple websites, Thermo Thermometer and BPM +. Apple previously sold Ining's products; however, some of Nokia's patent claims against it prompted it to stop sales. A legal settlement was reached on the lawsuit between the two companies last May, giving Nokia health devices an opportunity to display at Apple's stores.