VisualCamp, an eye tracking company specializing in virtual reality devices, has unveiled a first model of independent virtual reality glasses unveiled by Samsung at the MWC Conference, named Exynos VR III. The glasses are equipped with 10-nanometer processors and a Mali G71 graphics card with WQHD + It has a resolution of about 2560 x 1440 pixels, has a 90 Hz refresh rate and, if the screen is 4K, the refresh rate will be 75 Hz, although it is not clear what type of screen inside the camera is in this picture.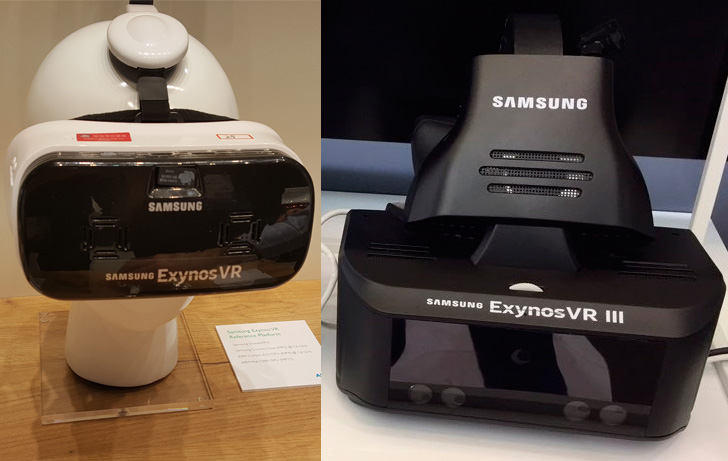 The eyeglasses have eye tracking, hand tracking and face recognition. Internal motion tracking is not mentioned, or if there are glasses coming on to work on smartphones, but there are supposed to be enough sensors in the glasses To make it possible.
It seems clear in the images of the size and design of this headset, it is just a prototype or experimental of the technology, while the listed technologies will be a big leap forward in the virtual reality world of mobile phones, and last year it was reported that Samsung was working on an independent virtual reality glasses , Try a hand tracking experience too, but a feature like this may take a few years. Given the fact that we have not heard about the Exynos VR II glasses before now, this means we may not see a formal announcement from Samsung about the Exynos VR III glasses as well.
Source