Google launched version 6.3 of the keyboard "Gboard" for the Android system is a version that offers a set of features, including the identification of faces expressive through the graphic.
Emojis can now click on the drawing button and start drawing the expression face. The panel will display suggestions based on what the user draws, using the self-learning algorithms of the machine that you have already used in the drawing tool you launched a while ago.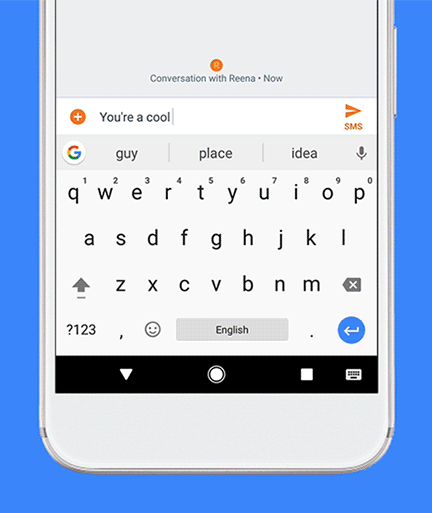 In addition to suggesting emoticons by drawing only, the panel will suggest sentences instead of words only. In the past, the painting presented a set of words as a suggestion to complete what the user was writing, but now, thanks to artificial intelligence, you will display more than one word to complete the sentences to save the user.
These features will remain exclusive to users of the Android system at the moment, and will reach the system "iOS" later, the company said. These features also came with something you announced a while ago, such as changing the way search results are displayed, and how to access addresses and contact information for certain places.